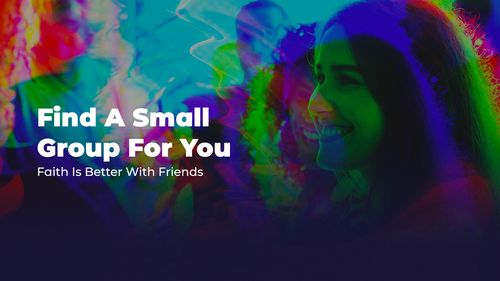 As iron sharpens iron, so one man sharpens another.
Joining a small group has never been easier! There is no homework, no prep work and you can share as little or as much as you like. You can try as many groups as you like. We want you to find a place to experience good chemistry and community. We know this is how discipleship happens best. So what are you waiting for? Click the Sign Up button below or drop by our Connect Center in the lobby.
We would love to help you find your group!